Essential Equipments in a European Kitchen
Date: 01/04/2021, 15:21:00
It is crucial for a European kitchen to be equipped such equipments like 4 burner range, deep fryer, griddle, charcoal grill… It is Hayen's honor to introduce the main pieces of commercial kitchen equipments.
4/6 burner range
Gas or electric model
With or without oven
This kind of range is used to cook main dishes. Range with oven can be used to bake like whole fried chicken or fish for about 100 people.
Deep fryer
Deep fryer is used to cook deeply fried dishes like fried chicken drumstick, whole fried chicken, French fries. With this kind of fryer, we can make crunchy and crispy golden crust . It is advisable to cook at appropriate temperature from (170°C to 180°C) so that food can be golden instead of being dark.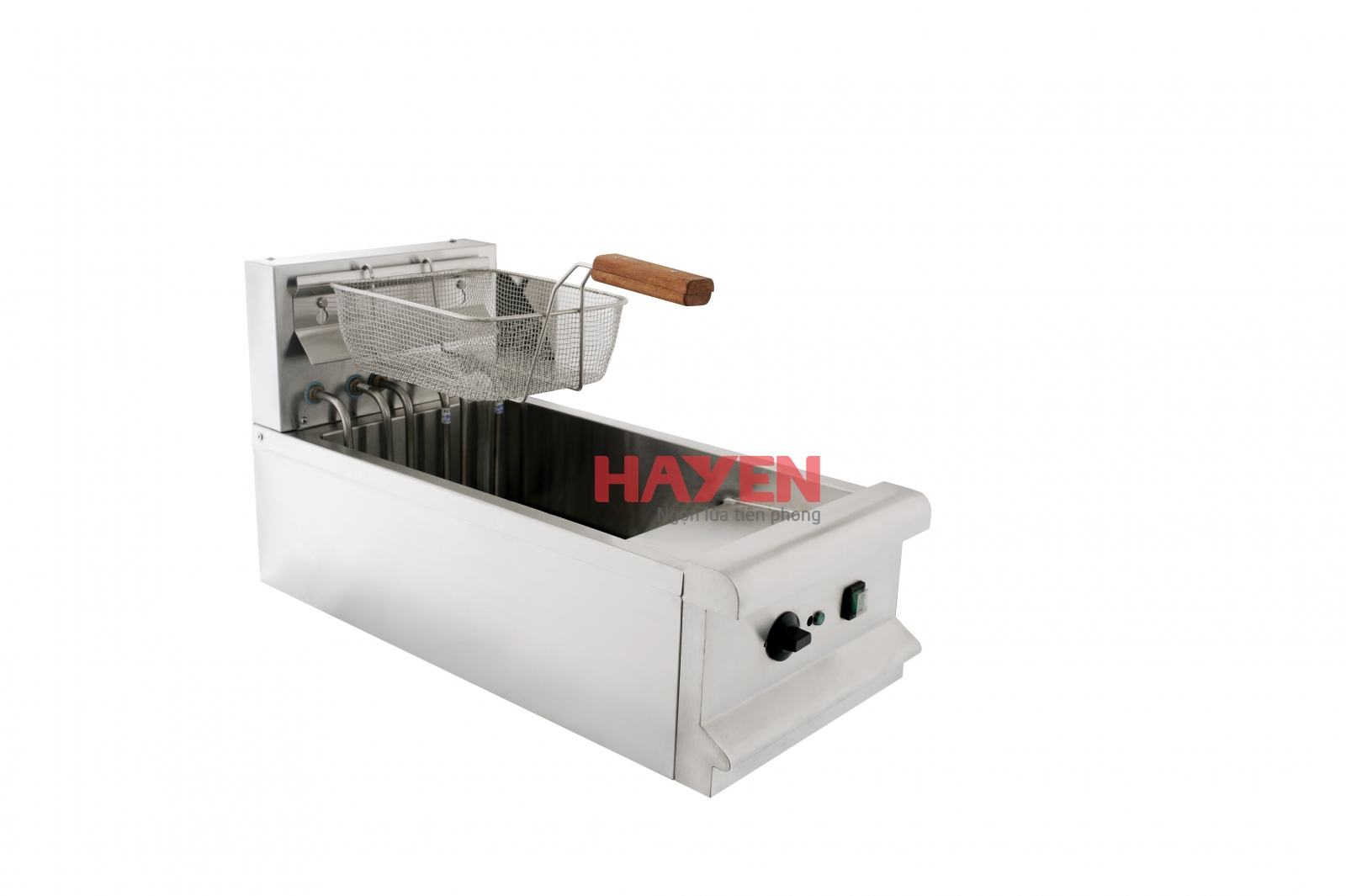 Deep fryer
Flat top griddle
Flat top griddle grill is useful for griddle dishes with little oil on top in order to make gorgeous cust color . This equipment is suitable fo the dishes like beefsteak, omelet, baked food coloring.
Charcoal grill
We use this equipment to cook European style dishes like bacon, smoked sausage, grilled ribs with specific taste.
Freezer-chiller
they are used to preserve food after it is stored. We can use refrigerator (half freezer/half chiller) or freezer , chiller in accordance to restaurant's need.
Counter chiller : this kind of table is used to put processed food before cooking. Food is normaly cooked within an hour after it is prepared. As a result, it is necessary to use counter chiller to keep food always fresh and delicious.
Glasswasher
This equipment is necessary to ensure that glasses are always clean and crystal.