A cozy place and joyful atmosphere really warms our heart in a cold winter day. The distance and space has never been able to stop people cheering, celebrating, and creating unforgettable memories. On December 13th, 2022, all members & associates of the company were gathering to celebrate the 29th birthday of Hayen in joyful atmosphere spreading all over the air.
Back to date 29 years ago, Ha Yen was founded with the vision to establish an organization not only provides domestic trade but also promotes local products with Vietnamese nuances and brands to penetrate the international market.
Being the pioneer in the industrial kitchen and laundry segment, despite facing many difficulties and obstacles, we are proud to be a solid team and we always strive to accomplish our mission as well as dedicate ourselves for improvement toward sustainable development.
Today, overcoming all limitations of distance and space, the birthday celebration is held in an online platform, connecting 4 bridge points: Head office, Tan Ha Phat, Ha Yen Ind, and Ha Yen SGN to celebrate this remarkable milestone.
After greeting & welcoming all members, the Founder - Chairwoman of the Board, and President of Ha Yen Group - Ms. Nguyen Thi Lan Anh has shared her passion & emotion about the journey that Ha Yen has been undergone through 29 consecutive years – and conveyed her sincerest gratitude and encouragement to all members of Hayen, who have been always stood shoulder to shoulder with the company to overcome all challenges.
Via such an emotional channel, all associates from different connecting points together offer flowers to the Board of Directors & express thankfulness to them for always taking care of and guiding the company step by step firmly forward.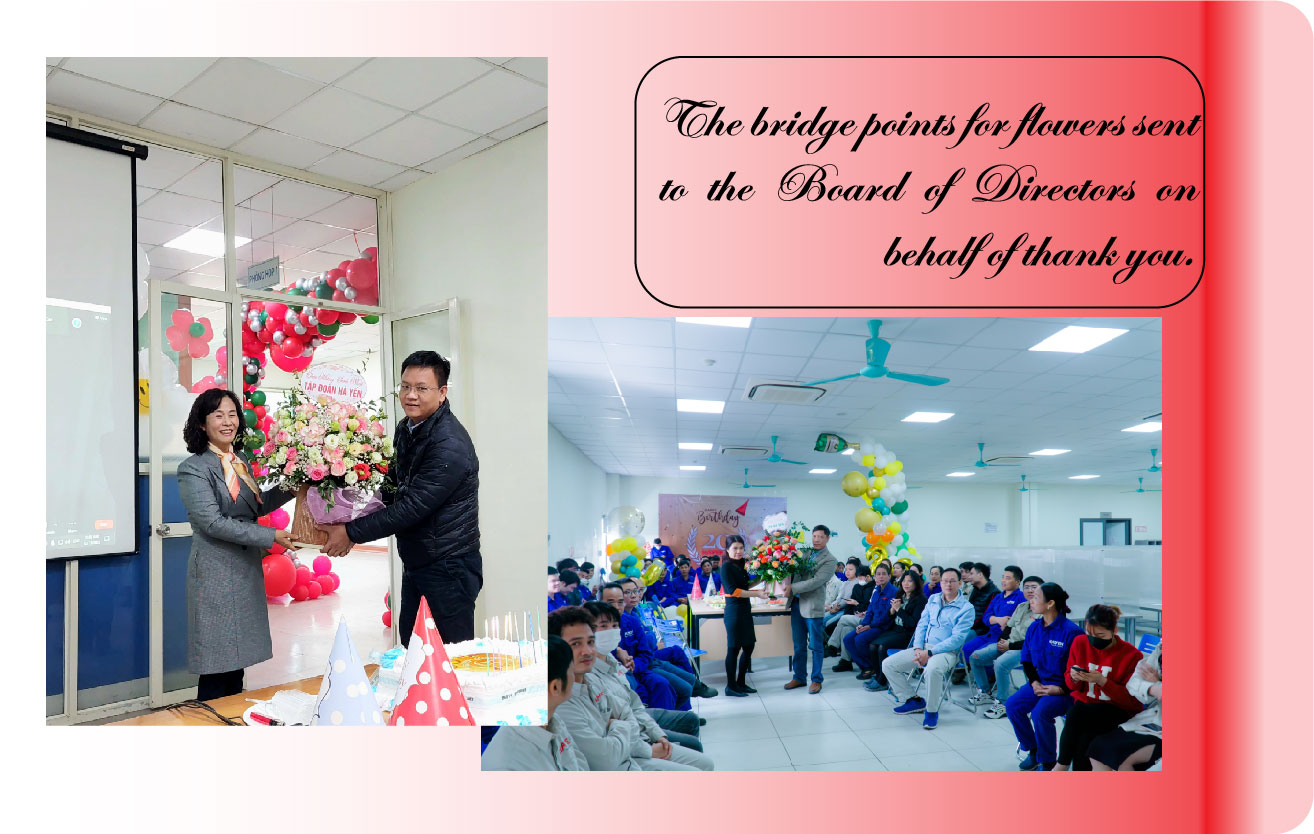 Representatives from different connecting point share their feelings and emotions and send warm birthday wishes to the Board of Directors and the entire Ha Yen family.
And most importantly, all the bridge points joining together in performing indispensable ritual of the birthday party, blowing candles and cutting cakes to toast the event.
A new milestone with indescribable pride and many challenges waiting ahead. With the experience and strength of a fleet of ships that have fought on many battlefields, Ha Yen will certainly enrich the experiences and achievements from those difficulties and challenges.
Wishing our Captain Nguyen Thi Lan Anh, the Board of Directors of the company, and all the members of Ha Yen's family the very best wishes!
Ha Yen will continue developing and improving capability and capacity to ensure best services and products will be delivered!